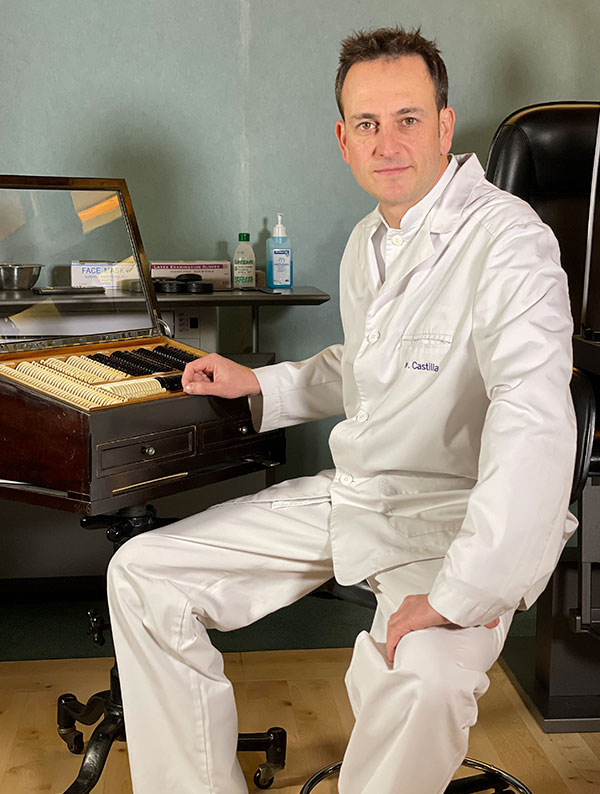 Publicaciones
Publicaciones científicas, becas y premios
2018 – Publicación: Re: van Bree et al.: Straylight as an Indicator for Cataract Extraction in Patients with Retinal Dystrophy.
2018 – Publicación:  Clinical Results of Diffractive, Refractive, Hybrid Multifocal and Monofocal Intraocular Lenses
2018 – Publicación: Infectious postoperative endophthalmitis after cataract surgery performed over 7 years. The role of azithromycin versus ciprofloxacin eye drops.
2018 – Publicación: Posterior Hyaloid Dissection: Let's Make It Easy with Blue.
2018 – Publicación: Usefulness of peripapillary nerve fiber layer thickness assessed by optical coherence tomography as a biomarker for Alzheimer's disease.
2017 –  Premio: Mejor vídeo al EURETINA meeting video competition awards, Barcelona.
2015 – Publicación: Effect of vitreous opacities on straylight measurements.
2013 – Premio: Mejor presentación en el Panel del Congreso de la Sociedad Europea de Oftalmologia SOE2013, sección: Education, Electrophysiology and Neuro-ophthalmology. Copenhague.
2013 – Publicación: Ocriplasmin for diabetic retinopathy.
2012 – Premio: mejor vídeo clásico del XIIè Festival Nacional de Videoftalmología, Lleida.
2011 – Beca SCOIR para jóvenes investigadores (SECOIR).
¿Eres oftalmólogo y buscas un cirujano especialista y con experiencia al que confiar tus pacientes?